News
August 29, 2020
Congressman Bacon, Omaha Federation of Labor, endorse Friend
OMAHA -- The Mike Friend for Douglas County Board Campaign has received two more significant endorsements.
Congressman Don Bacon endorsed Friend's candidacy, while the Omaha Federation of Labor voted to endorse Friend at it's recent organizational meeting.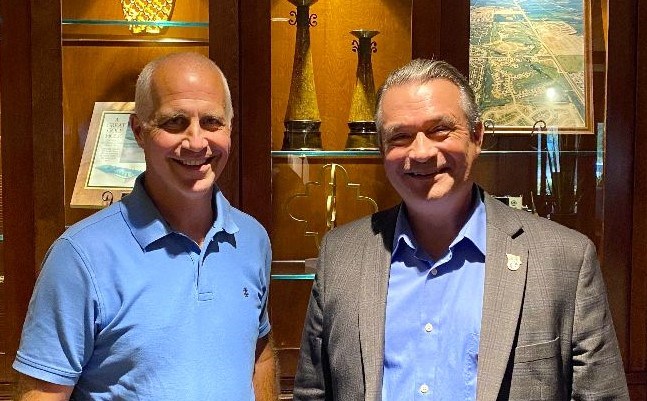 Friend is seeking the District 7 seat in northern Douglas County in the general election on Nov. 3.
"From his days in the Legislature to his service as the Director of Nebraska's Office of Violence Prevention, Mike Friend has been a dedicated servant to the people of Nebraska," said Congressmen Bacon.
"His selflessness and no-nonsense approach has served his constituents well, and I know he will be a conservative but pragmatic voice and a phenomenal addition to the Douglas County Board," he said. "I wholeheartedly endorse Mike Friend and look forward to seeing his leadership in action once again."
Friend received a letter last week from President Mike McDonnell of the Omaha Federation of Labor, announcing the Labor Council's decision.
"I think these, along with the other endorsements I have received prior to this, are a testament to my ability to work with citizens all across Douglas County in a productive manner," Friend said. "I am honored to have Congressman Bacon's support, and I am honored and humbled to receive the Omaha Federation of Labor's endorsement."
The Omaha Federation of Labor is one of nearly 500 labor councils of the AFL-CIO.
April 11, 2020
OMAHA -- Within a two week span, Mike Friend received three endorsements from local organizations within Douglas County.
The Omaha Police Officer's Association, the Nebraska Fraternal Order of Police Lodge #2, and the Nebraska Sierra Club, all announced their support for Friend's candidacy for Douglas County Commissioner in District 7.
"I am honored and proud to have the support of these organizations," Friend said. "I believe that this type of support shows that my experience is important to the citizens of Douglas County. I plan to work hard to continue to earn that trust on a daily basis."
Friend, a former state senator, is Republican running for election to the seven person board.
The primary election is May 12, 2020.